Published on: July 24, 2023
Top-ranked online trading platforms 2023 in the MENA
Table Content
amana
Rain
Sarwa
eToro
Robinhood
Saxo Bank
Plus500
ADSS
equity
CFI
Frequently Asked Questions
The world of online trading is rapidly expanding and evolving, with new players joining the market every day. As a trader, it can be overwhelming to navigate the sea of trading apps available out there. Which ones are trustworthy? Which ones have the best features and tools? Which ones are worth your time and money?
To help you make an informed decision, we've compiled a list of the top-ranked online trading platforms in the MENA region for 2023. We've scoured online reviews, financial websites, and magazines to bring you the best of the best. We've also assessed how they compare with amana in terms of commission, minimum balance, pricing, the number of products, whether they offer regional shares, fractional trading, and more. So, without further ado, here are our top picks:
amana
amana isn't just a trading app; it's your all-in-one trading universe. Imagine a platform where you don't have to juggle multiple accounts or switch between interfaces. With amana, everything you need for trading is right at your fingertips, streamlining your experience and maximizing efficiency.
Boasting over 5,500 commission-free products, including stocks, ETFs, currencies, commodities, and cryptos, amana offers a diverse palette of assets to trade. Whether you're interested in local, regional, or global markets, our state-of-the-art app has got you covered. And it's not just about variety; it's about accessibility. Trade local and regional stocks directly on an exchange or as a derivative, all from a single account.
Beyond trading, we're committed to empowering our users. Our exclusive partnership with Real Vision ensures you have world-class educational resources to deepen your understanding. From beginner topics like inflation and trading strategies to advanced insights into technical analysis and options trading, there's always something new to learn.
And remember, we're always here for you. With amana's 24/6 support in English and Arabic, we ensure that trading is made easier, clearer, and more accessible for everyone.


Rain
Rain is a Bahrain-based cryptocurrency exchange that offers a secure and reliable platform for trading Bitcoin, Ethereum, and other cryptocurrencies. Their easy-to-use app provides a seamless trading experience, and their customer support team is available 24/7 to help you with any issues. Rain is regulated by the Central Bank of Bahrain, which ensures the safety of your funds and data.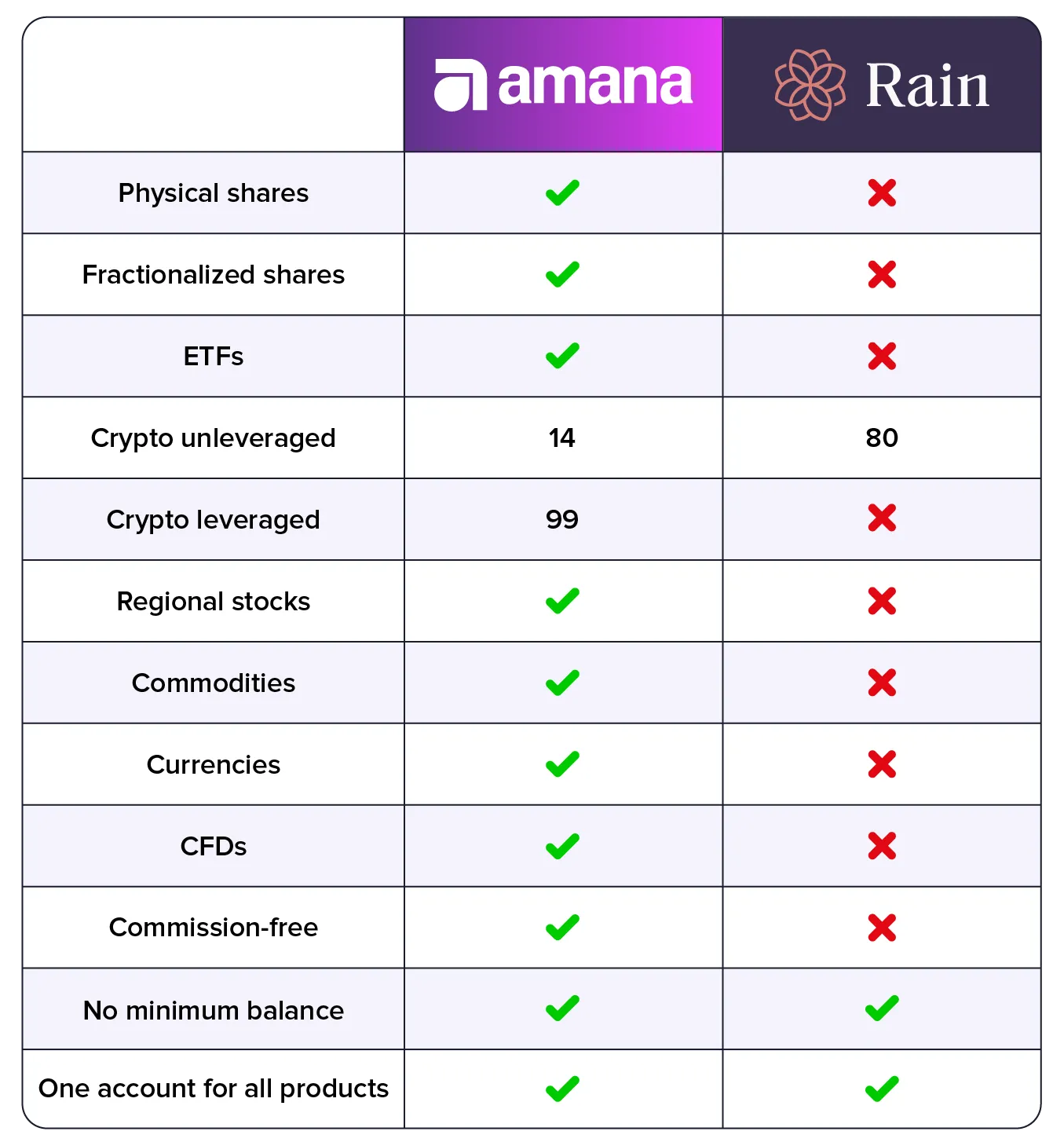 Sarwa
Sarwa is a robo-advisor that offers a simple and affordable way to invest your money. You can choose between trading, investing and crypto, and the app allows you to invest in a diversified portfolio of ETFs, based on your risk tolerance and investment goals. Sarwa's portfolio managers monitor the market and adjust your portfolio accordingly, so you don't have to. Plus, their fees are much lower than traditional investment firms.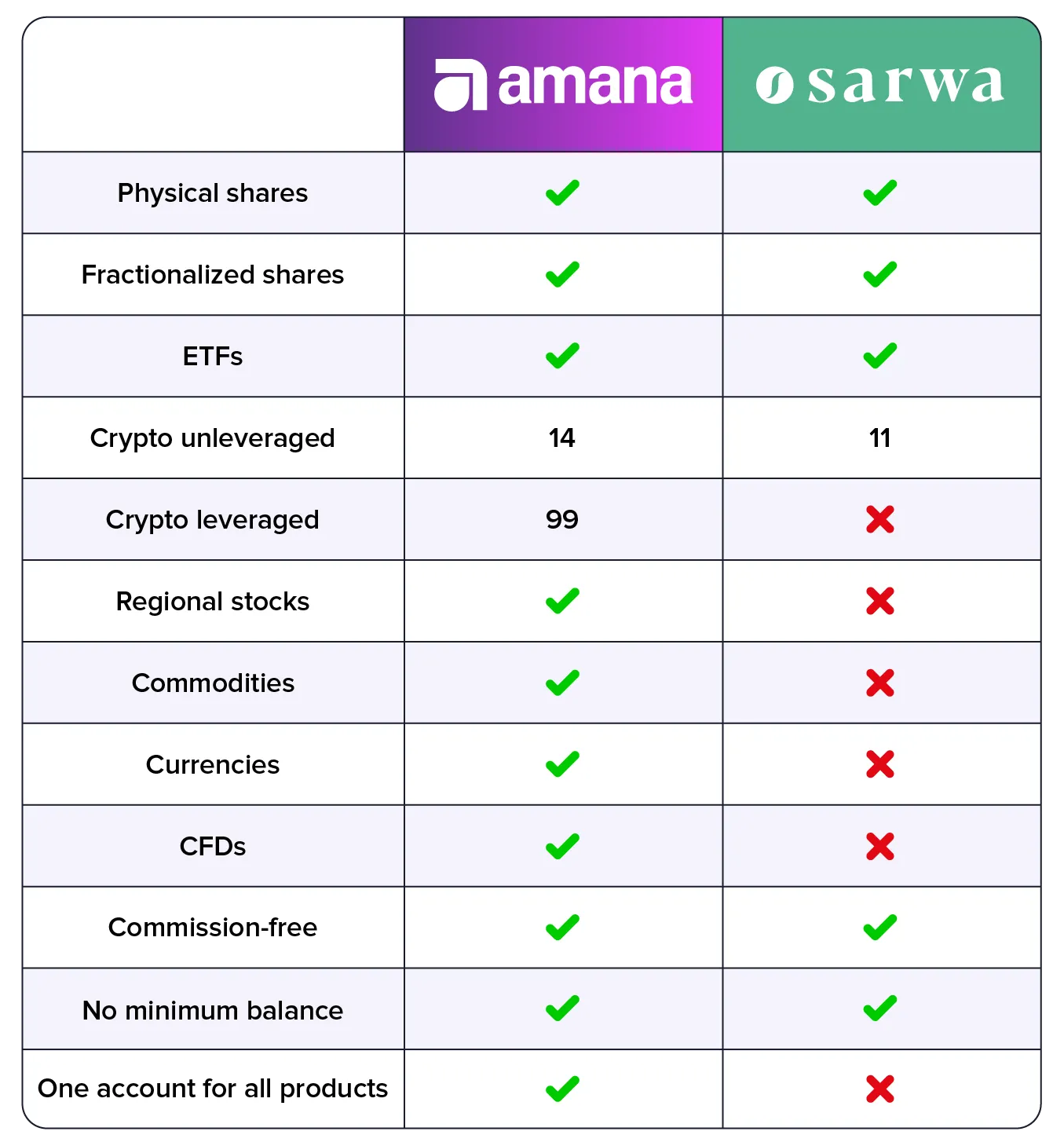 eToro
eToro is a social trading platform that allows you to copy the trades of successful traders. Their app provides a user-friendly interface, with features such as real-time news feeds and customizable watchlists. As a global forex and CFD broker, eToro also offers a range of trading products, including stocks, ETFs, currencies, and cryptocurrencies. However, their fees can be higher than other trading platforms.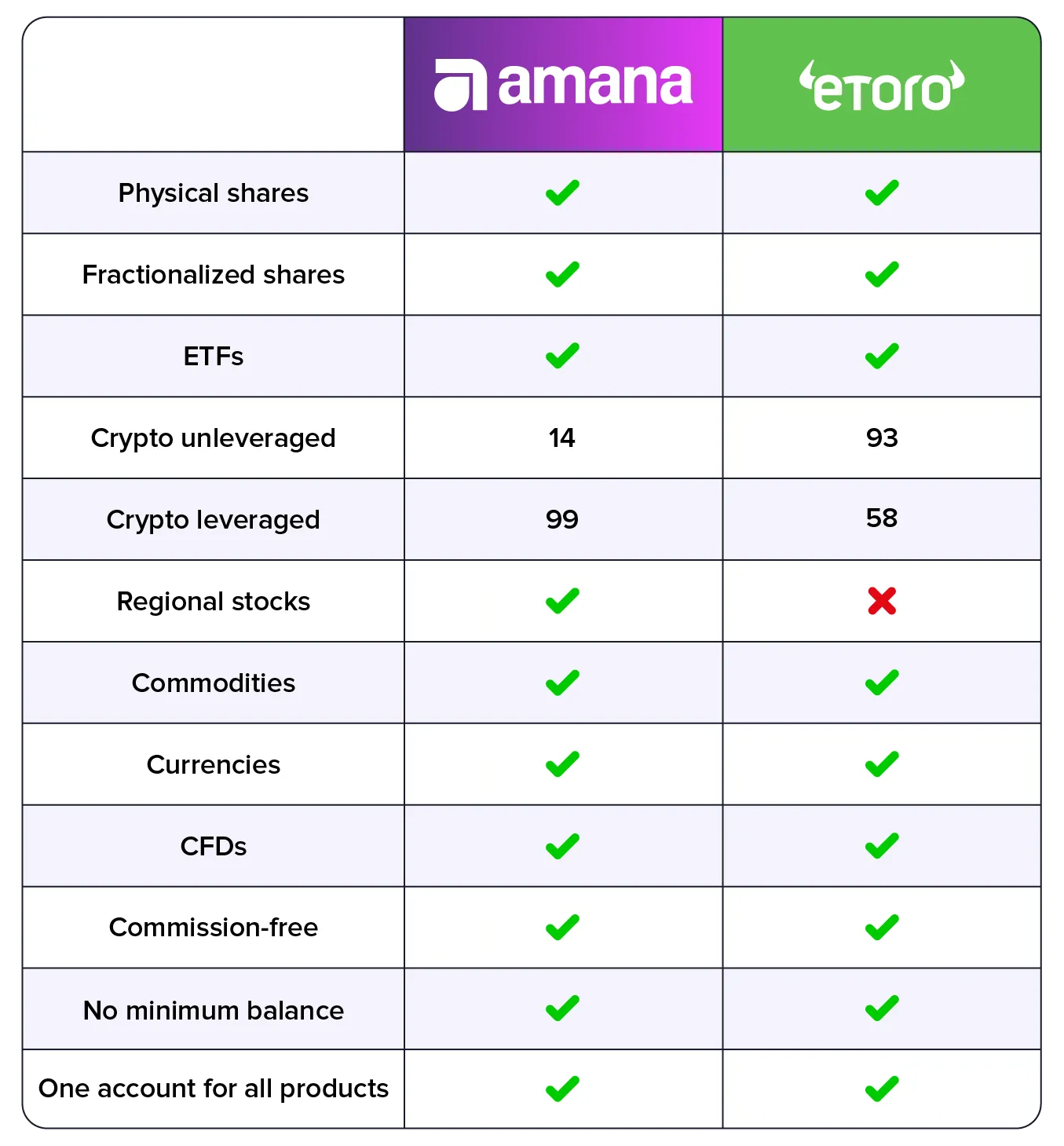 Robinhood
Robinhood is a US-based commission-free trading app that offers stocks, ETFs, and options trading. Their app provides a simple and intuitive trading experience, with no account minimums or fees. However, Robinhood has faced criticism for its lack of customer support and for some controversial decisions in the past.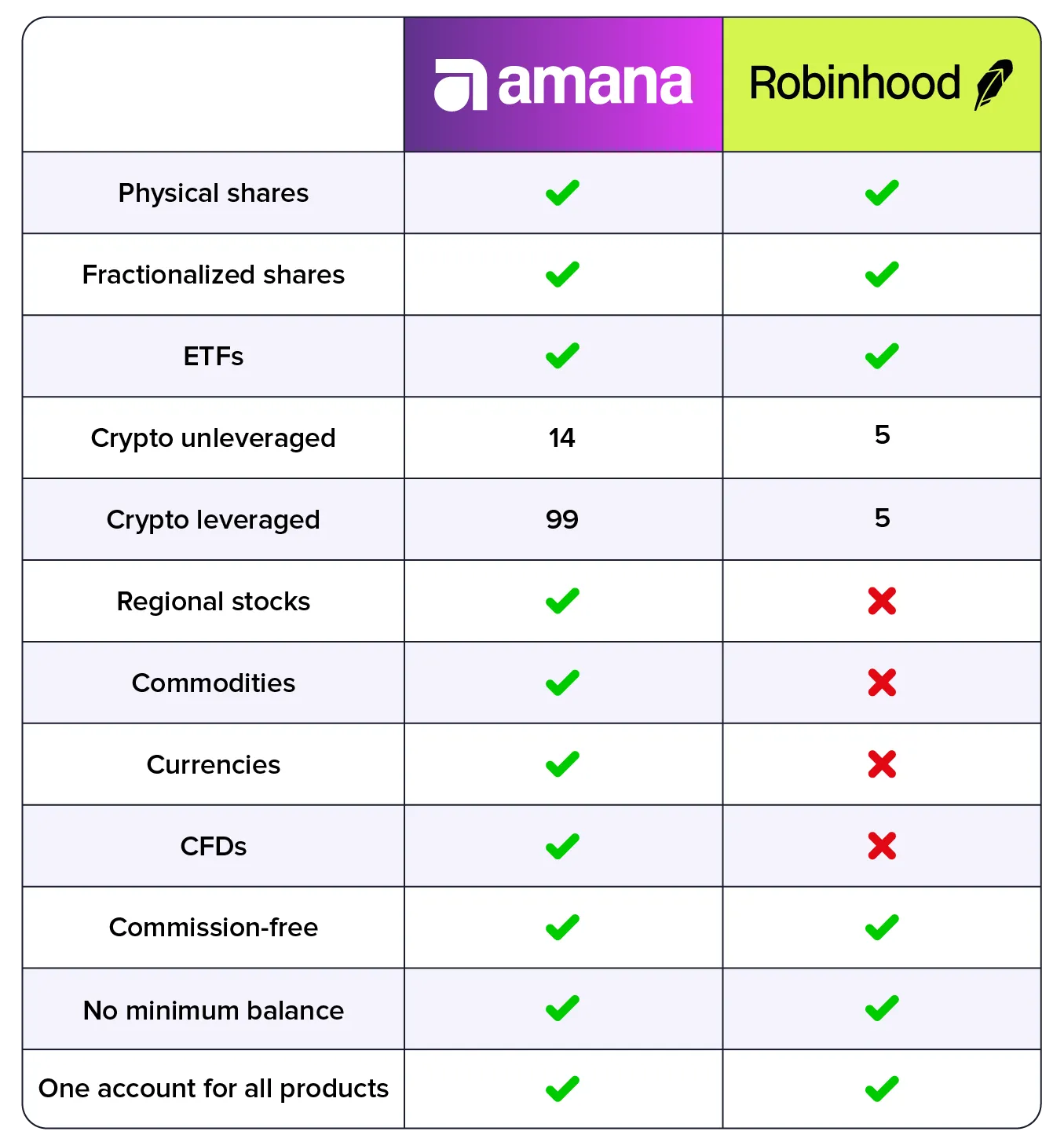 Saxo Bank
Saxo Bank is a well-established online trading platform that has been in operation for over 25 years. The platform is highly regarded in the industry and is known for its comprehensive range of trading products, including forex, stocks, bonds, and options. One of the standout features of Saxo Bank is its powerful trading platform.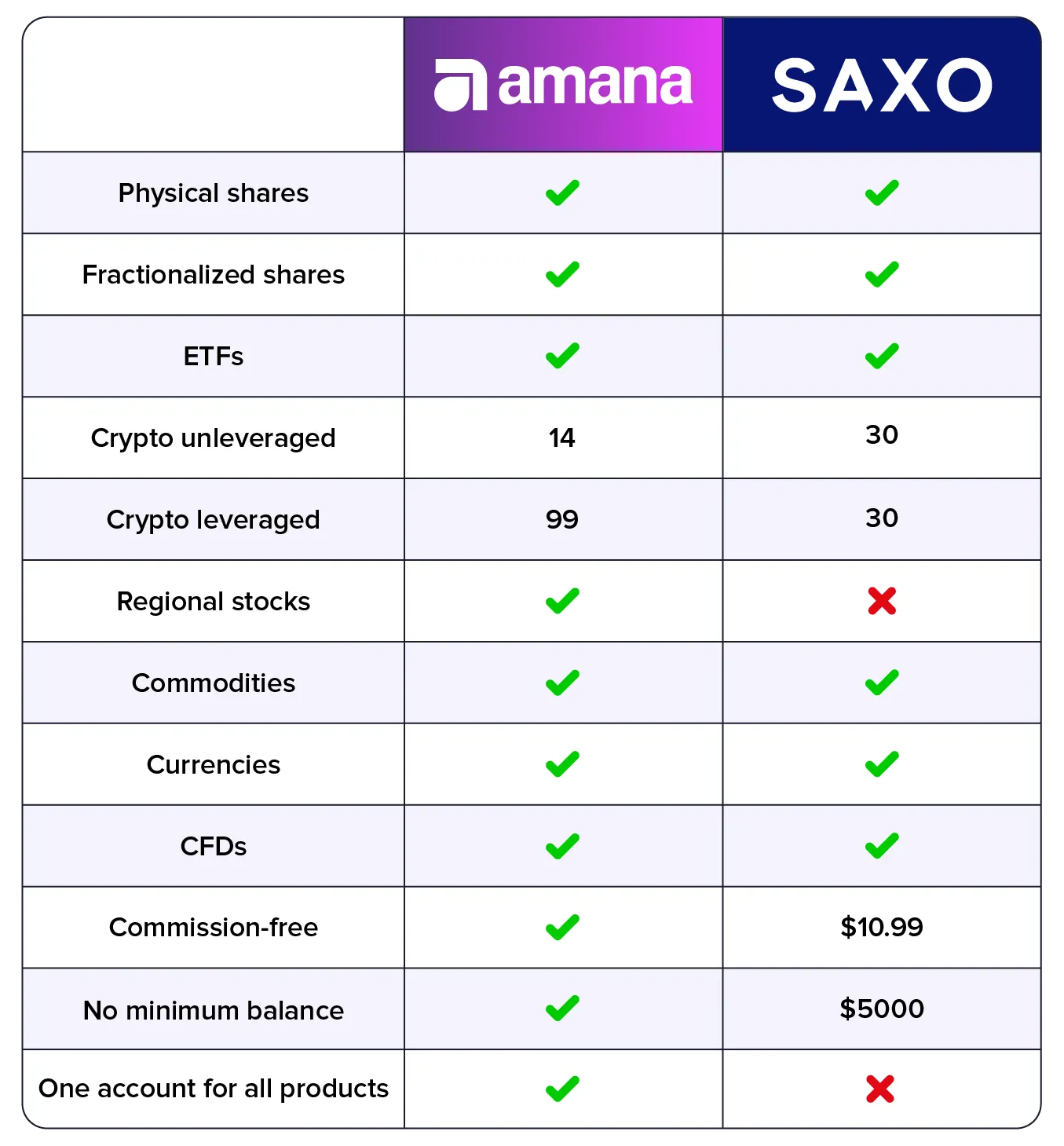 Plus 500
Plus 500 is a popular online trading platform that is known for its simplicity and ease of use. The platform is highly intuitive and straightforward, making it an excellent choice for beginner traders. One of the standout features of Plus 500 is its broad range of trading products, including forex, stocks, commodities, and cryptocurrencies. The platform also offers competitive spreads and low trading fees, making it a cost-effective option for traders.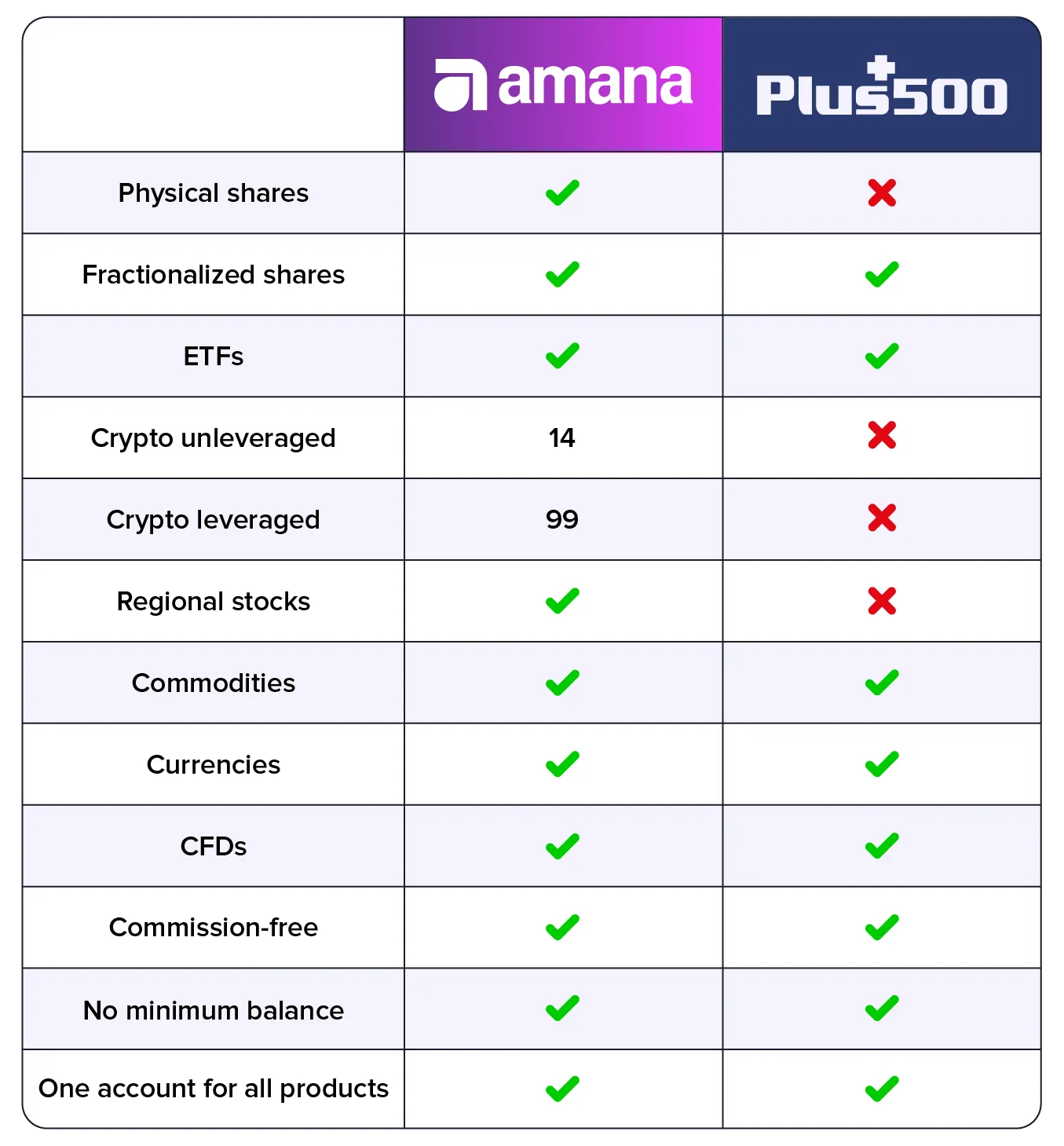 ADSS
ADSS is a top-rated online trading platform in the MENA region based in Abu Dhabi that offers a wide range of trading products, including forex, CFDs, and futures. The platform is known for its intuitive and user-friendly interface, making it an excellent choice for both beginner and advanced traders. One of the standout features of ADSS is its exceptional customer service.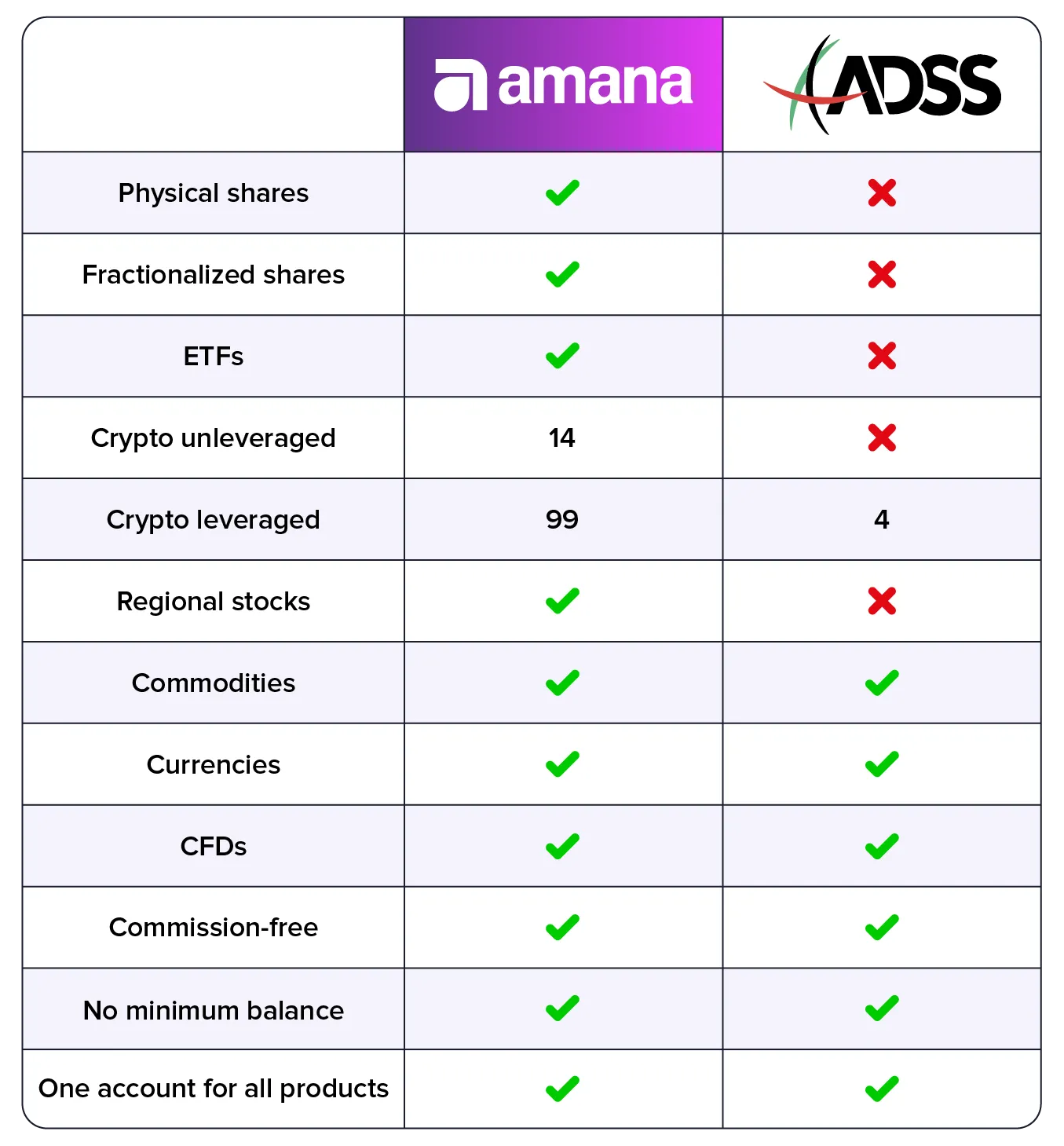 Equiti
Equiti is a global forex and CFD broker that offers a range of trading products, including currencies, commodities, and indices. Their app provides fast execution and competitive pricing, with tight spreads and no hidden fees. Equiti is regulated by top-tier financial authorities, including the Financial Conduct Authority (FCA), the Dubai Financial Services Authority (DFSA), and the Securities and Commodities Authority (SCA).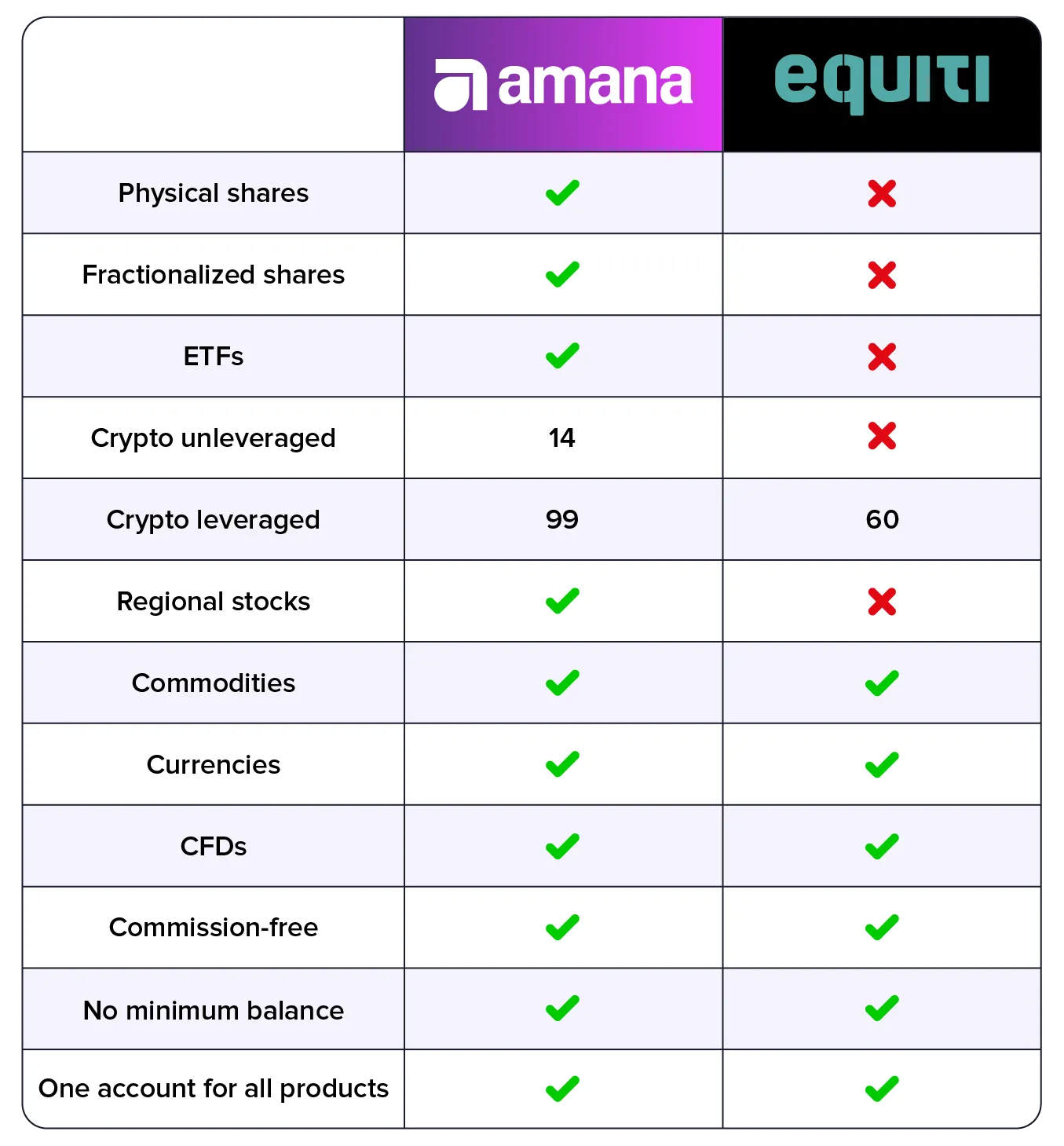 CFI
CFI is primarily a Global Forex and CFD broker and market maker that offers a wide range of trading products, including currencies, commodities, stocks, and indices. They offer MT4, MT5, and CTrader and a newly introduced mobile app, which provides traders with advanced charting and analysis tools to help them make informed trading decisions.
However, like many such platforms, some new traders initially find the platform's industry jargon and structure a bit challenging. Moreover, while CFI does offer physical shares, this requires a separate account for clients, and the primary offer for MENA is leveraged contracts for differences.
CFI is regulated by top-tier financial authorities, including the FCA, the Cyprus Securities and Exchange Commission (CYSEC), the Dubai Financial Services Authority (DFSA), Jordan Securities Commissions (JSC), and recently, in 2023, it added regulation in Palestine.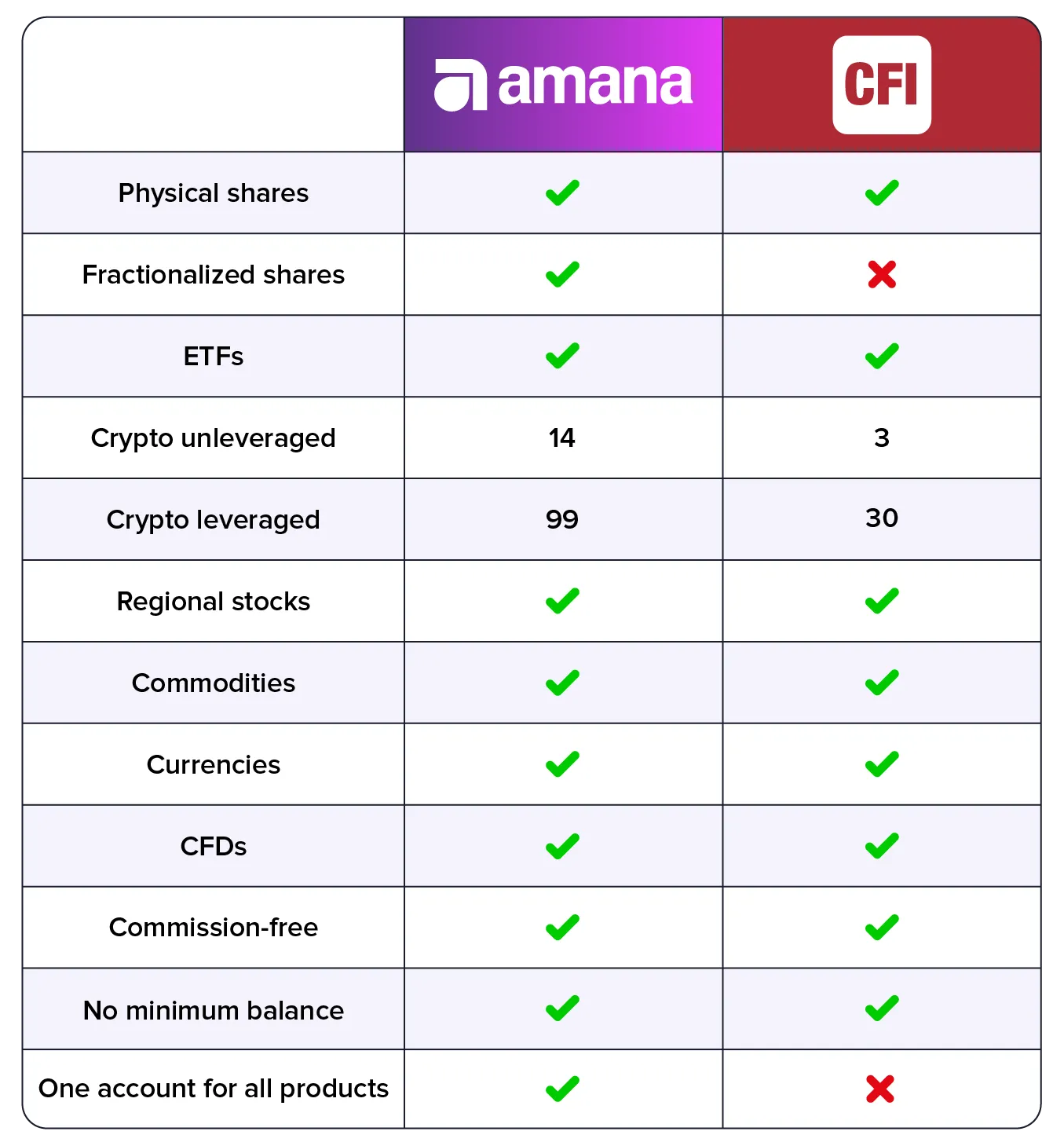 Overall, each of these online trading platforms has its strengths and weaknesses, so it's essential to choose the one that best aligns with your trading needs and preferences.
Disclaimer: Please note that all the information presented in this article is accurate as of June 2023. While we have made every effort to ensure accuracy and provide up-to-date details, the dynamic nature of the financial markets may result in changes to the offerings or features of the trading platforms mentioned in this article. Therefore, we advise readers to verify the latest information directly from the respective platforms before making any trading decisions. The content in this article is for informational purposes only and should not be considered as financial advice. Trading in the financial markets involves risk, and readers should conduct their own research and seek professional advice if necessary.
Frequently Asked Questions
How do I start online trade?
To start an online trade, you'll need to choose a trading platform, open an account, deposit funds, and select the asset you want to trade. From there, you can place an order and monitor your trade's performance.
What is the best platform for trading online?
The best online trading platform for you depends on your individual needs and preferences. It's important to do your research and assess factors such as fees, products offered, user interface, customer support, and regulatory compliance before choosing a platform.
Which trading platform is best for beginners?
For beginners, we recommend starting with a simple and user-friendly platform such as amana, eToro, or Plus 500. These platforms offer a range of educational resources and tools to help you learn the basics of trading.
Can I start trading with $100 or $1?
Yes, you can start trading with as little as $100 or even $1 on some platforms. However, this gives you a limited set of options for trading and it might be challenging to avoid the risk of losing money.
Can I trade without a broker?
No, you cannot trade without a broker. Brokers provide access to trading platforms and execute trades on behalf of their clients.
What is the safest type of trading?
All trading involves risk, and it's important to carefully consider your investment objectives and risk tolerance before engaging in any trading activities. While long-term cash investing in low volatility products like low-cost index funds or ETFs is generally considered to be a safer approach that minimizes risk, it's crucial to conduct thorough research and consult with a financial advisor to determine the best investment strategy for your long-term investment horizon.
How much money do I need to start trading?
The amount of money you need to start trading depends on the platform and the product you want to trade. Some platforms allow you to start trading with as little as $100, while others may require higher minimum deposits.
Can I trade online for free?
Some platforms offer commission-free trading for certain products, such as ETFs or cryptocurrencies. However, keep in mind that other fees, such as spreads or financing charges, may still apply.
How can I learn to trade?
There are many resources available online to help you learn how to trade, including educational materials provided by trading platforms, online courses, and trading communities. And if you are beginner, consider trading with brokers that provide educational resources like amana, Robinhood, eToro, and others. It's important to start with the basics and gradually build your knowledge and skills over time.
Is online trading profitable?
Online trading can be profitable, but it is not risk-free. It's important to have a solid trading plan and risk management strategy in place before trading, and to only trade with money you can afford to lose.
Can you make money day trading?
Yes, it's possible to make money day trading. However, day trading involves high risk and requires skill, knowledge, and discipline to be successful. Statistically, most traders who try to predict short-term price movements, i.e., day trading, do not make money. Leverage is often used when day trading multiplying the risk of each trade, which many traders need help understanding properly.
Is trading easy to make money?
No, trading is not easy to make money. It requires skill, knowledge and discipline, and it involves high risk. There is a difference between trading and investing. Investing is a long-term proposition, and stocks and ETFs tend to be higher in value over time. Trading involves predicting market movement in shorter periods of time, and it is very difficult to maintain long-term profitability.
How to day trade for beginners?
For beginners, we recommend starting with a simple and user-friendly platform such as amana, eToro or Plus 500. It's also important to have a clear understanding of basic trading concepts, such as setting stop-loss orders and managing risk. Developing a solid trading strategy and sticking to it is key. Remember, patience is a virtue in the world of day trading. Keep learning, analyzing markets, and adapting your approach as needed. And most importantly, don't forget to enjoy the exciting and fast-paced world of day trading!